Everyone knows I worry about my GoPiGo3 batteries a lot, so it will be no surprise that my first goal for "Legacy Dave" sporting his new Oak-D-Lite "Object Recognition With Depth" sensor has been to know how much battery load and processor load this new wiz-bang is going to consume.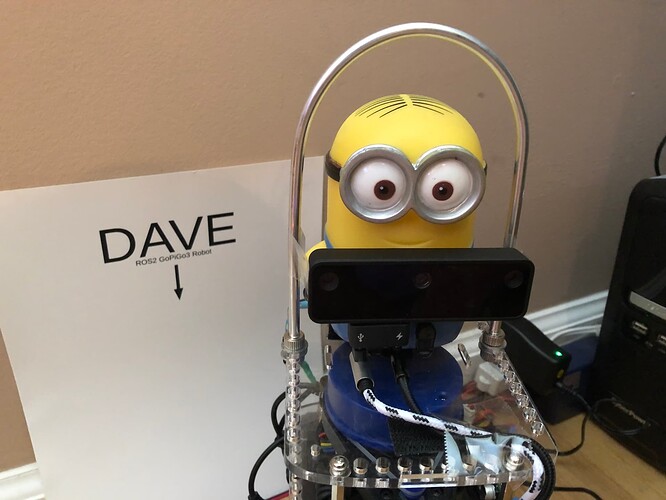 The "hello world" examples showed over 100% processor load for a total 12.5 watt battery load (6W base bot plus 6.5W sensor load) - YIKES!
Since the RaspberryPi 3B+ only has USB2 for the image streaming, the sensor could only transfer results at 12 FPS.
Of course no one had thought to create an example that did not stream annotated image data from the three cameras, and when asked about an example the response was "just remove the xLinkOut statement"
After having to draw pictures and actually understand the eight data-flows, I managed to produce an object recognizing sensor with x,y,z device-relative position output with optional "see what the robot sees" image display.
Results:
Raspberry Pi 3B+ average load decreased from 100% to 2%
Oak-D-Lite object with depth processing rate increased from 12FPS to 30FPS
Processor Temperature "Load" decreased from 20degC to 2degC for unaspirated heatsink staying well below the soft temperature limit
Oak-D-Lite adds 4.5 watt load during operation to the robot's 6W basic load
(27WHr safely available from battery)
Created two versions:
Optional Display of image, annotated objects, and depth map
Console only version showing minimum code needed for results only programming
The optional display version will allow my robot the best performance, and still allow humans to see through the robot's eyes but only when asked.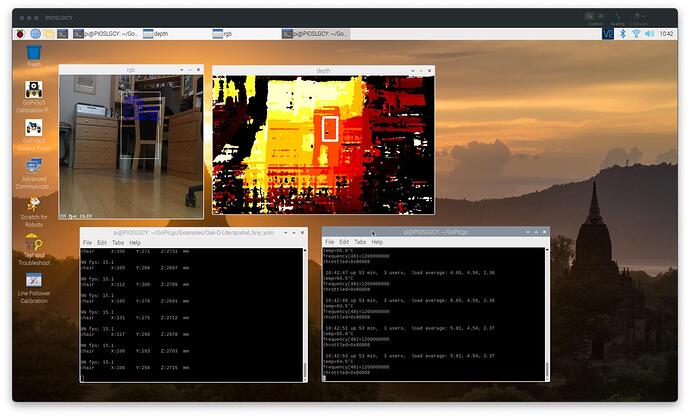 That additional 4.5 watts has to come from a separate 5V supply so "ROSbot With LIDAR Dave" required a "5V Power Distribution" to become "Legacy Dave and ROSbot Dave with on-demand Oak-D-Lite and LIDAR"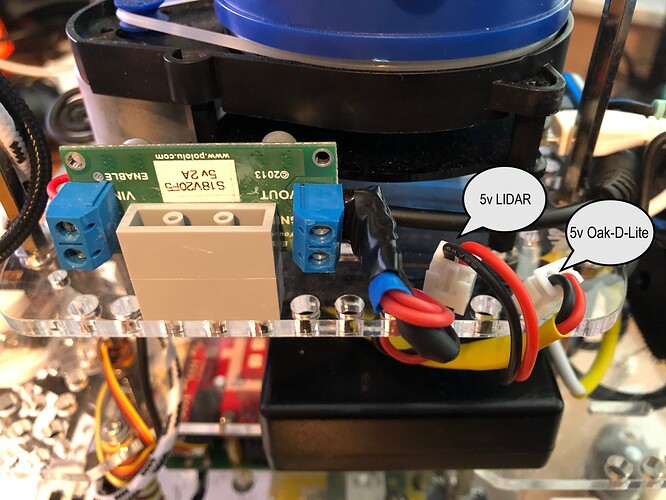 Next up - "Legacy Dave GoPiGo3 Follows Me Around The House"