I needed to replace one of Charlie's head servos today, (and I was damned lucky that I had an exact replacement!)
Everything's back together and I'm plugging the servo connector back in when. . .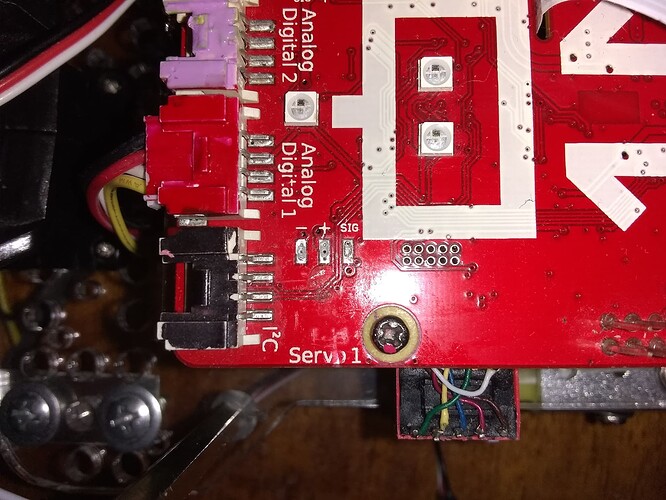 Blammo!
The connector breaks off of the PCB!  (There's a tiny drop of glue between the "+" and "sig" lands, down near the teeny-tiny hole, that holds it in place that failed.)
Thank the Good Lord that the solder connections fractured instead of ripping the lands off the board.  THIS  is something I can fix.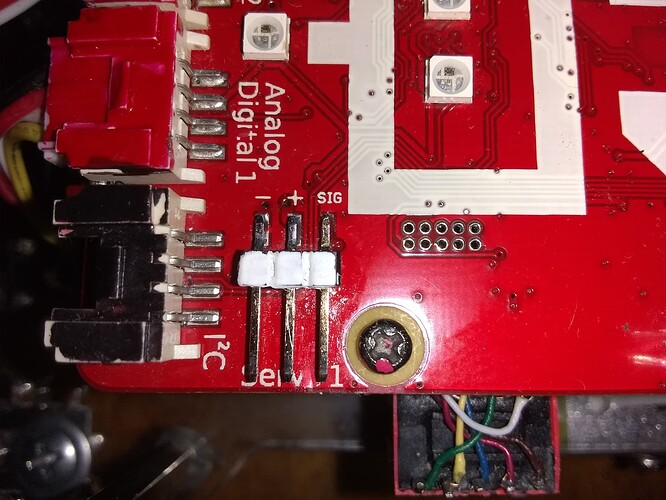 There we are, all happy again.
Poor Charlie, he has had a tough life!