Carl was not happy to learn I got distracted from his "self-recharging" task. I felt he needed a "Safety Skirt."
Since the first handling of Carl's GoPiGo3 chassis, I was concerned about the exposure of the motor shaft sensors to accidental damage. Additionally, the magnets can attract metal fibers that are sometimes tracked into a home, and will eventually collect lint from the floors.
This is Carl with his new safety-skirt: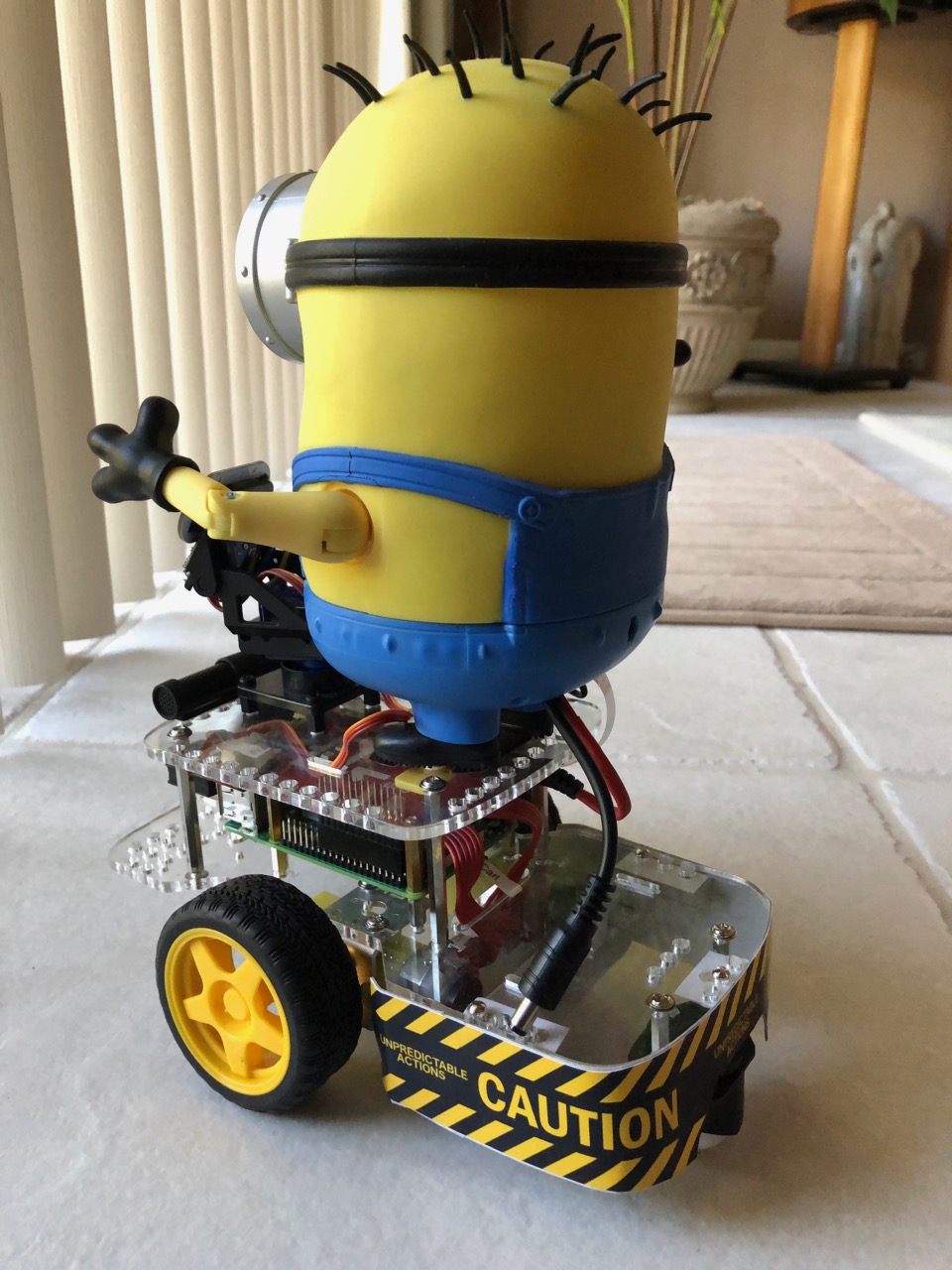 Here is Carl showing his new skirt from the bottom:

Side and Rear: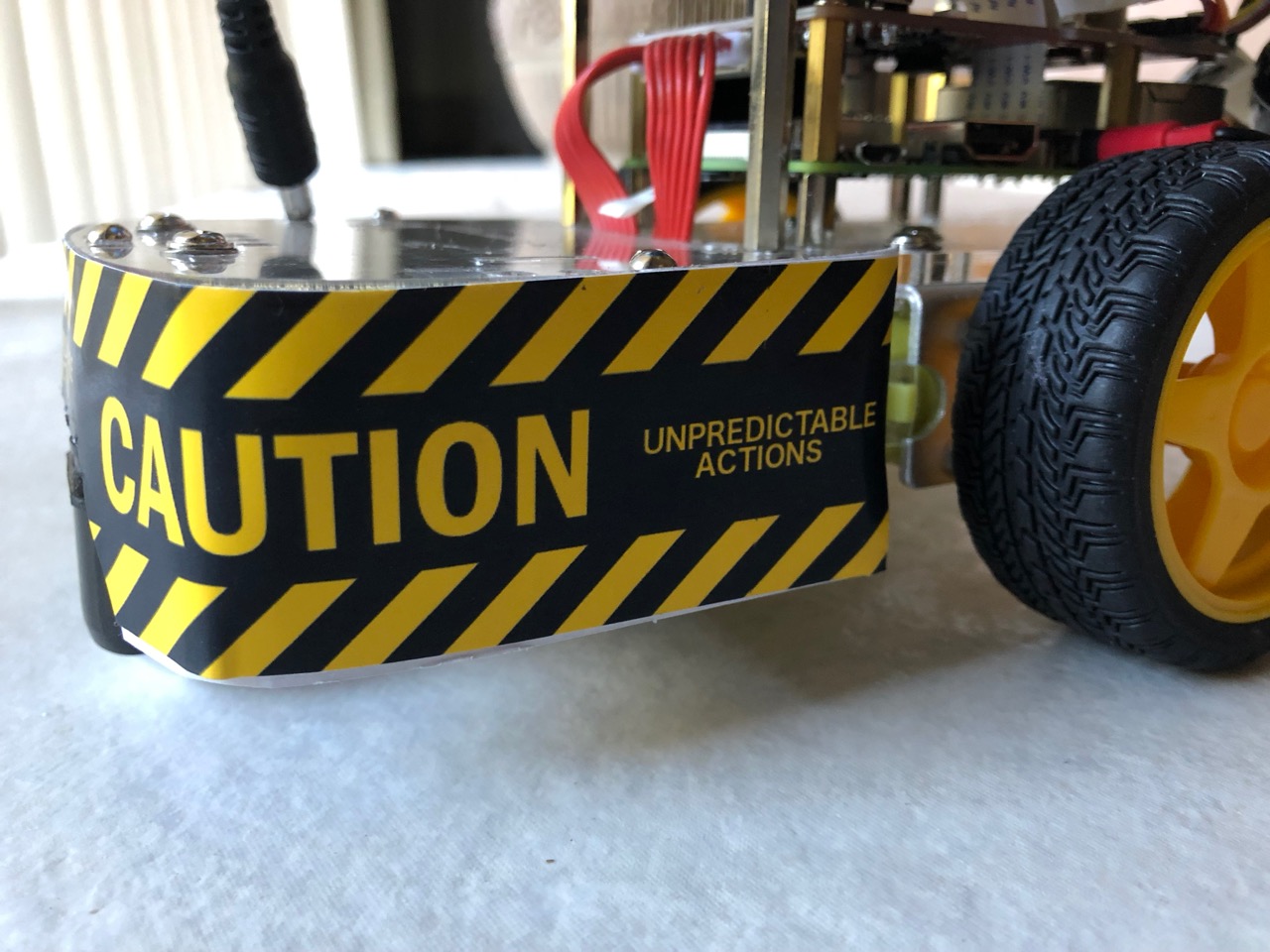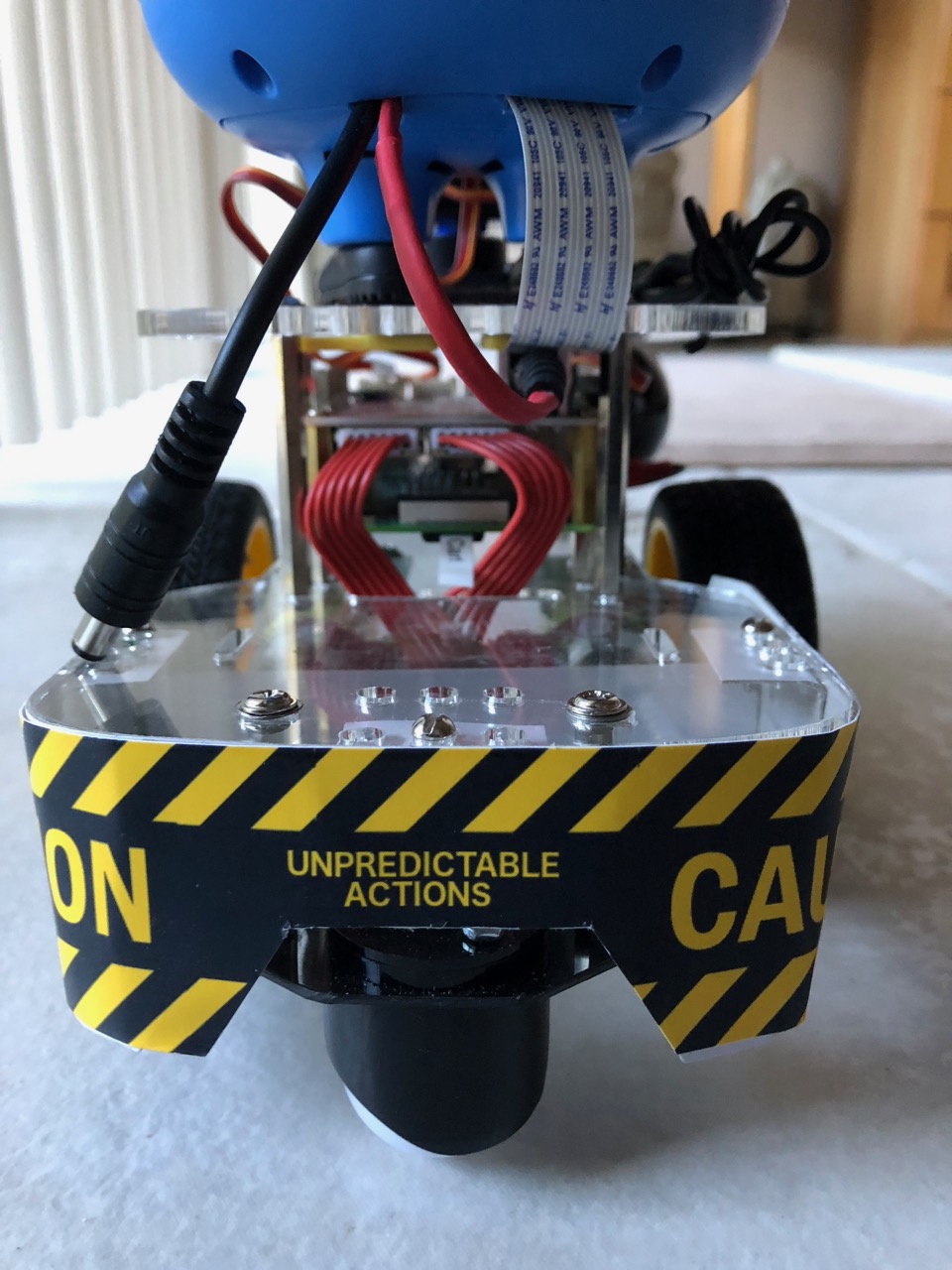 I only had metal screws for attaching the skirt, and they tended to jump from my fingers to the magnets, so I recommend either using plastic screws or gluing the skirt to three Lego blocks. The Lego solution would make it a million times easier to attach and detach the skirt.
This is the finished skirt, ready for Carl's disapproval: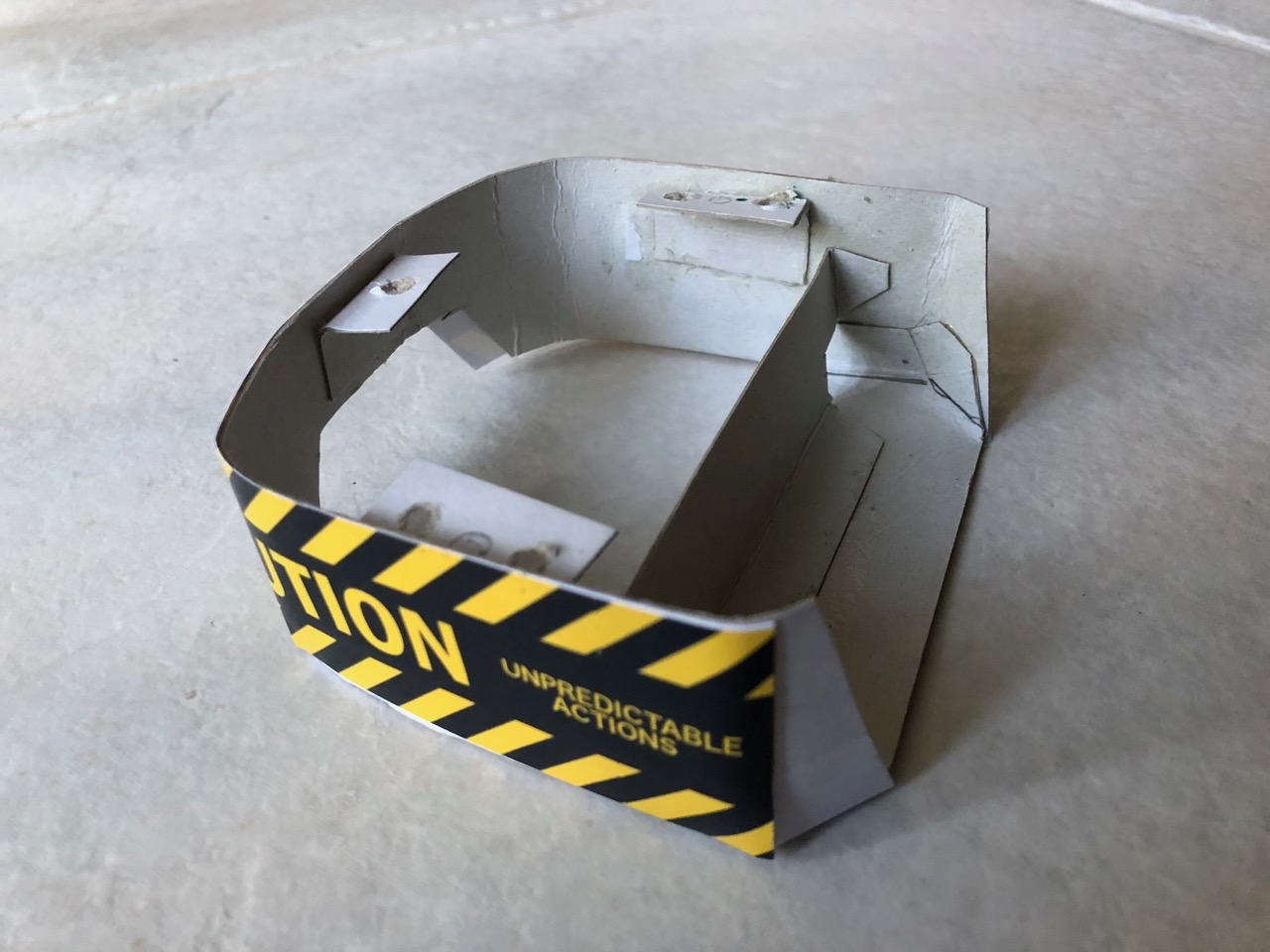 If you want to try making a skirt for your bot, here is a part template and the "Caution - Unpredictable Actions sticker":


Couldn't attach a pdf, so print the jpegs 100% to 8.5" x 11" paper - (sorry A4 folks, I don't know how to adjust it. Print at 300dpi? )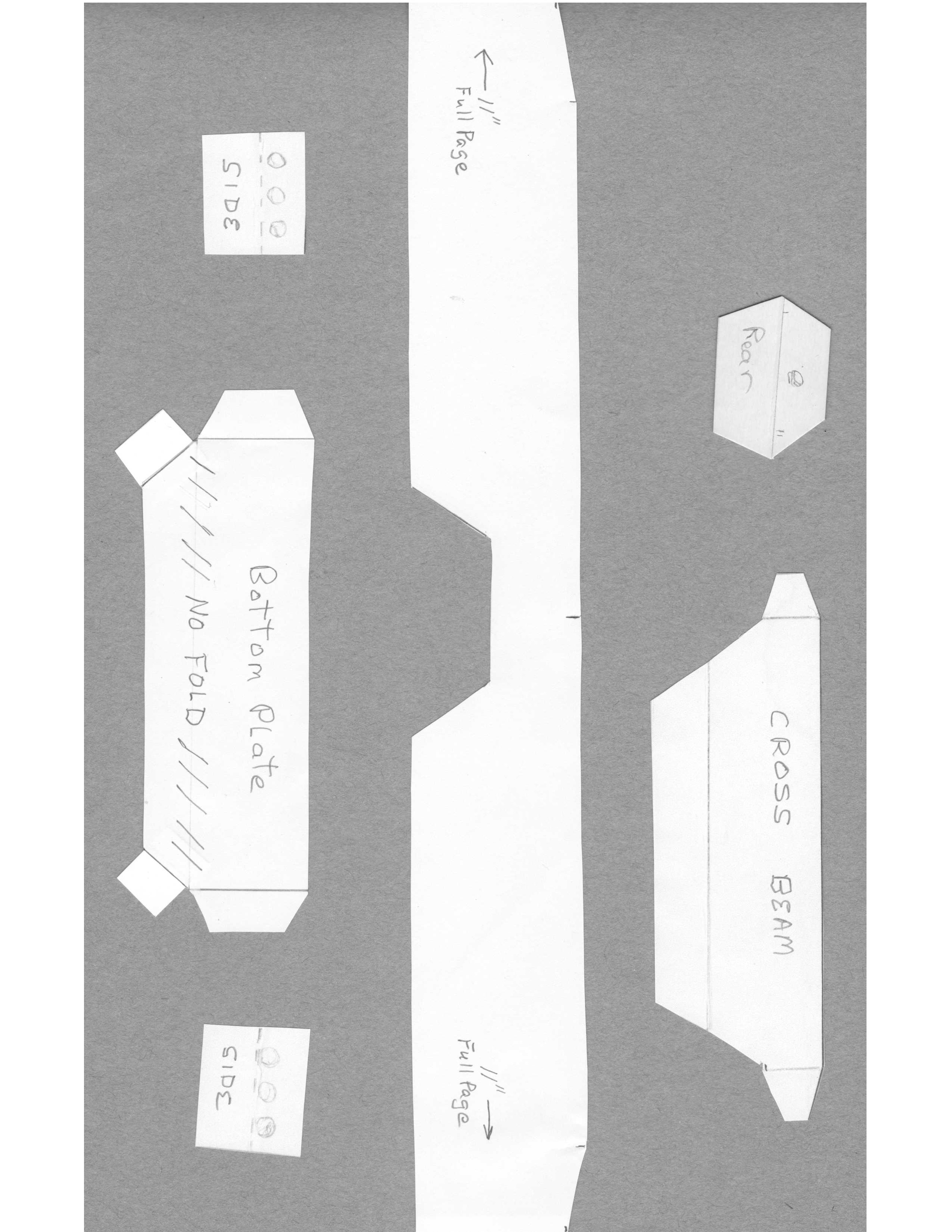 Carl finally understands "Safety First!"