Greetings!
Thought I'd share the new pan-and-tilt I recently installed on Charlie. . .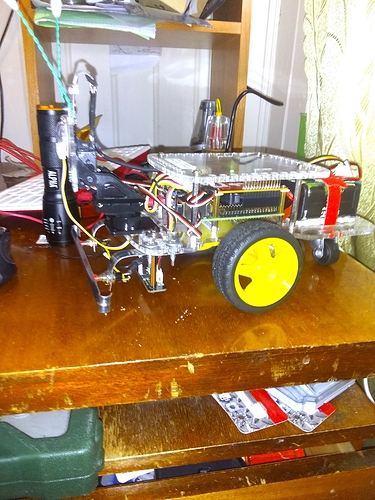 Here's the side view showing Charlie's new pan-and-tilt.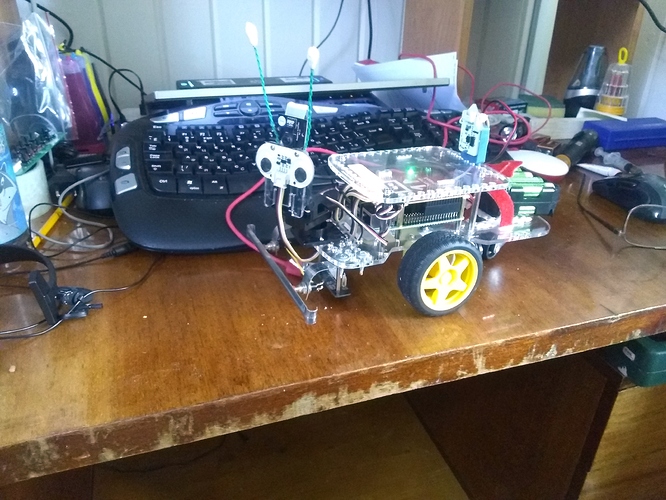 And here's Charlie peeking at us sideways!
This will become part of the Remote Camera Robot project where I can actively change the robot's point of view, (look around), while driving.