Charlie's family is growing!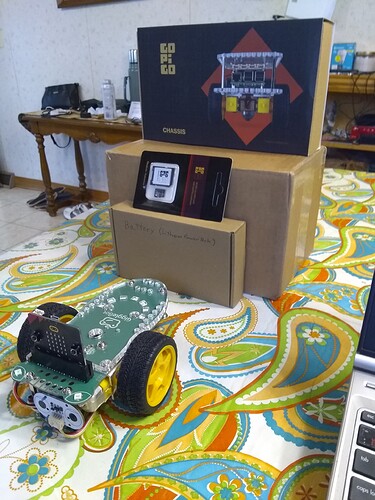 Foreground:
"Charlene", Charlie's little sister.
Background:
The new GoPiGo-3 chassis and battery I received today.
I'm still trying to decide if I want to build it into another 'bot, or save it for parts.  I'm tempted to build it, but then I'll need another cute name that starts with a "C", and I don't have enough time for Charlie as it is. . . .
In any event, Charlie's family is growing!  (Maybe I'll get to mess with ROS or GoPiGo on Bullseye. . .)
P.S.
I'm going to leave the new GoPiGo boxed up for the trip back.
P.P.S.
Fun Fact:  I now have four batteries!  (I wonder if I have enough resistors left to convert this one too.)