Here is Dave sporting his new Grove Ultrasonic Ranger: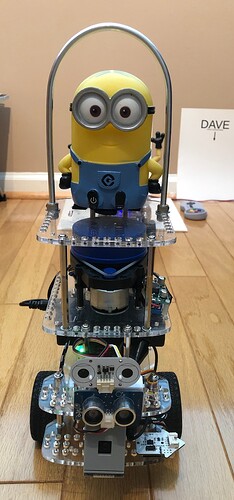 Comparing accuracy (1cm) and max range to the V53L0X Time-of-Flight Distance Sensor, the ultrasonic sensor is a real weakling, BUT black objects are no longer invisible! (At $4 it can't be beat.)
With Dave having LIDAR, the ToF Distance Sensor is totally redundant. (Carl was heard whispering he already has several ideas for it.)
Have to build the ROS2 node for it next.