Poor Dave has been very patiently watching Carl "play" all day and night, in hopes he too will be fitted with everything required for him to hit the juice when needed.
Notice Anything Missing?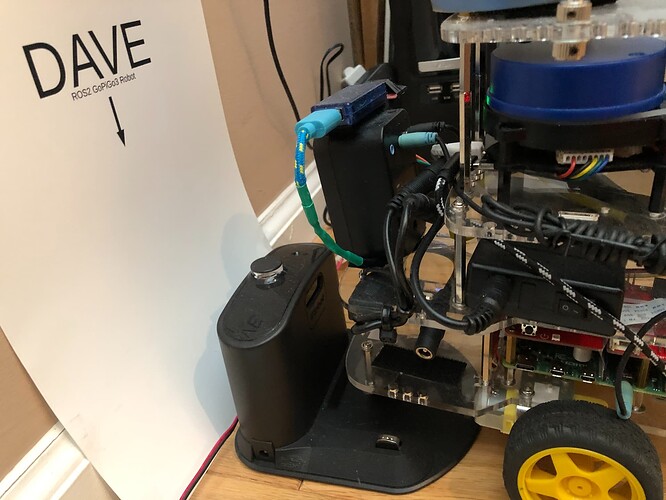 Some time back I purchased an iRobot charging base and a set of iRobot contacts with the intention to grant Dave eternal life through ROS 2 location, mapping, and navigation functions, but only now bought the missing link - a brass strip like Carl's.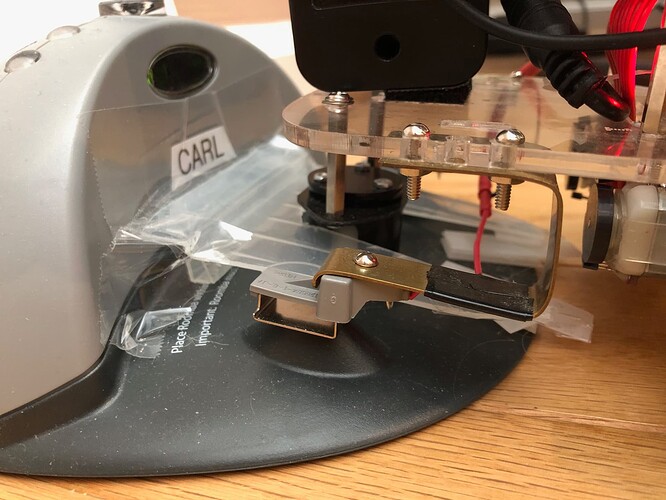 I feel the pressure mounting to reopen the ROS 2 for GoPiGo3 adventure.
p.s. Sometimes Dave complains about not having enough ROS 2 friends…