Hi, in the past, I used the I2C block to stablish a I2C Communication with an Arduino Unit but now, I am trying to use the block to use a way to write and receive values from a Sensor.
When I use the block "Write 1Byte", the first parameter is the address of the sensor, in this case, normally the sensor are waiting in the address 0x02, so the value is 2, but for the address to write, if the value is 0x60, is it necessary to convert to 7bits or something similar?
Example: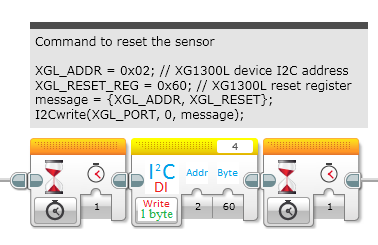 Does exist a documentation about the usage of the block?
Many thanks in advance.
Related Issues:


Cheers
Juan Antonio