Greetings!
Ref: Line follower product page located at:
https://www.dexterindustries.com/shop/line-follower-for-gopigo/
Look carefully at the following image, taken from that page: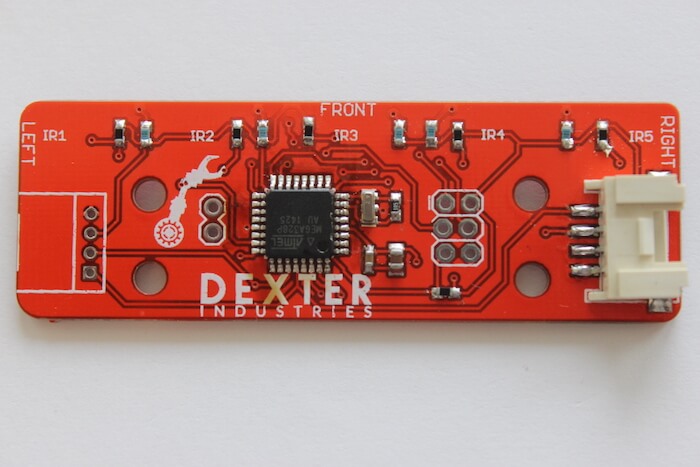 Note that on the "left" side there is an un-populated connector that appears to be another of the 4-wire connectors you use.
Since:
I2C connectors are in short supply on the GoPiGo.
It is possible, perhaps even likely, that someone may want more than two I2C devices attached to their device.
It is possible to connect a fairly large number of I2C devices to a board just so long as:

There are no I2C buss address conflicts.
Enough power is supplied.
And, you don't get greedy and try to put a zillion devices on one buss.
Questions:
What is the connector you use?
Is it possible to get the individual connector itself? From you? From Mouser / DigiKey, etc.?
Am I correct in assuming that the empty connector space is where the cable from another I2C device could be attached - if there was a connector soldered there?
If, (for whatever god-forsaken reason), I wanted to add more than one line-follower or distance sensor board, (etc.), is it possible to assign different I2C addresses to them?
Thanks!
Jim "JR"
P.S.
It would be interesting to know what the other header/jumper connections are (grin!)