Hello There!
I have a gopigo and am now now interested in programming with sensors. I'm getting the sound sensor and I was wondering if there were any tutorials or example codes with this sensor? I'm interested in making the robot do something when it hears a beep. Any ways to do this? I'm using python.
I also have a GPS sensor and I'm following the directions here
I wrote
cd Desktop/GoPiGo/Software/Python/Examples/GPS Bot/ but It said there was no such thing.
The instructions say two things that I didn't do but I don't think that they have to do with this not working
They said to switch the yellow and white cables and cross them over, so that the connector is now "BRYW" from the original "BRWH" configuration. I'm confused on how to do this and the GPS sensor does light up…
The second thing was that I don't have a wi-fi dongle. I'm using gopigo 2 and I can connect to the computer via wi-fi without the dongle so I just assumed it wasn't necessary.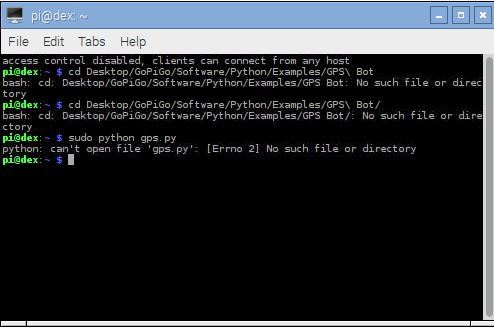 Any help with either of the sensor will be greatly appreciated
Thanks