##Introducing the GoPiGo3!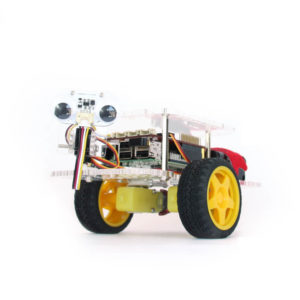 ##The GoPiGo3
We're thrilled to announce our update of the Raspberry Pi robot kit GoPiGo — the GoPiGo3! The GoPiGo3 comes with new features, is easier to assemble, and even more fun to program than its predecessors. The GoPiGo3 is the perfect robot for STEM learning and learning to program.
##Get Started!
If you are starting out with the GoPiGo3 we have a few getting started pages to help you assemble and start programming the GoPiGo3 here.