I got a GoPiGo version 2 for Christmas. I am running a downloaded version of the Raspian for Robots on a SD card I bought for this purpose.
I thought the Power Management IC Development Tools Assemb Mini Pan-Tilt Kit w/Micro Servos would be a flexible option for moving the camera around. So I ordered it through Chicago Electronic Distributors. (At first I was planning to use only the pan axis to move the camera right and left.) The servos on the Pan-Tilt are Tower Pro Micro Servos SG90 and the cable has the same color code as the GoPiGo servo.
I connected the servos (one at a time) to as shown in the GoPiGo 2 connection instructions (Yellow towards the Right LED and Brown towards the Left LED). I ran the basic_test_all.py code. One of the servos made some noise and moved a little the first time I tried the program, but everything is still and silent regardless of the command. How can I tell if the issue is with the servo or is it with the GoPiGo 2 board hardware or programming?
I tried to upload logs run while connected to each of the the two servos, but I get a message: "Sorry, new users cannot upload attachments." Here are a couple of pictures of the Pan-Tilt with the tilt servo hooked up.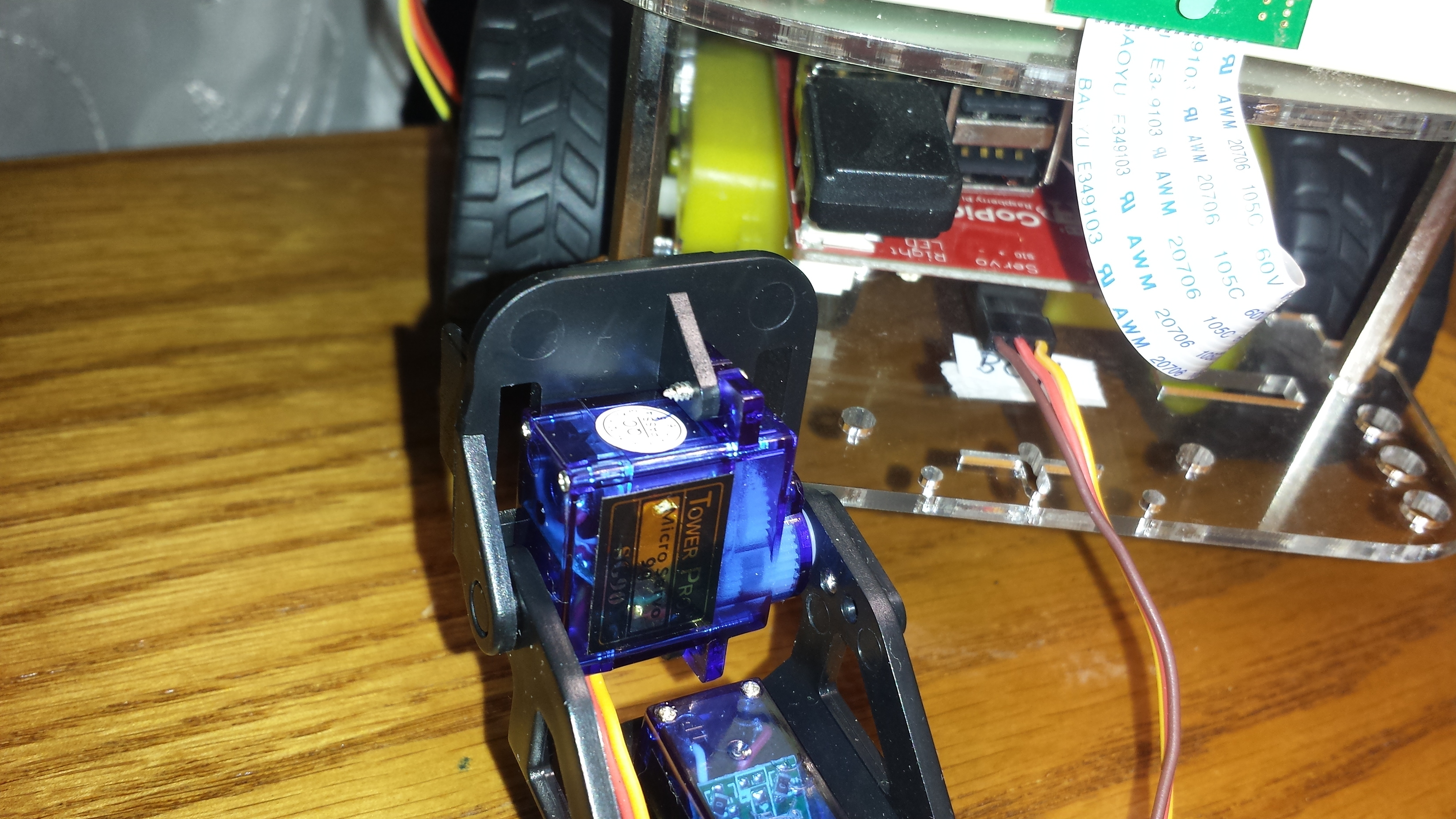 <img