Hi everyone,
I am using a IMU Sensor from Dexter Industries on my GoPiGo robot. But now I want to connect the IMU Sensor via UART to my Raspberry Pi computer.
I followed the post here [SOLVED] DIMU Datasheet? read through the BNO055 data sheet.
After reading page 99 and the description which pin I have to set high (3,3V) I tried this out. I wired the PS1 pad to the 3.3V pad with a short wire. But the chip gets now very hot and I disconnected the sensor imidiatly.
The picture below shows how I wired the PS1 pad with the 3.3V pad.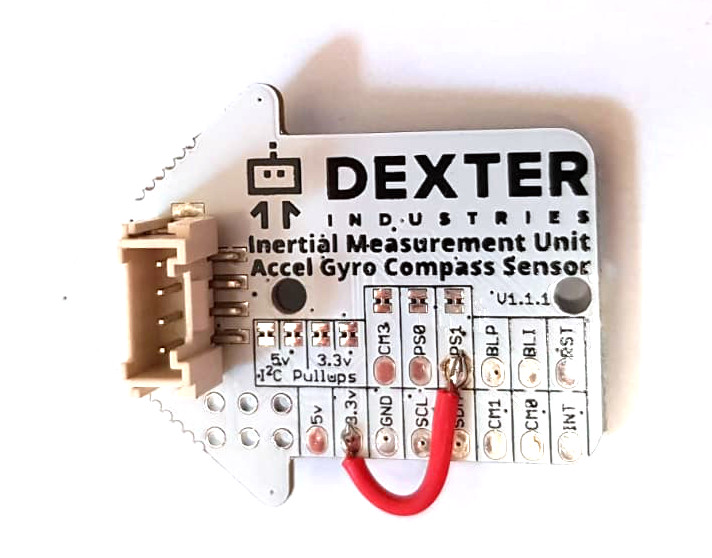 After disonnecting the cable the IMU sensor is working via I2C again.
Question: How is the wiring to get the UART interface working for the Dexter Industries BNO055 IMU sensor?
Thank you very much for your help,
Ingmar