Hi,
I have a problem to run the simple programm grove_button.cpp. I have an I2C error.
I have updated the firmware. Same error. And I run the script all_tests.sh, and I have the weird error on Hardware revision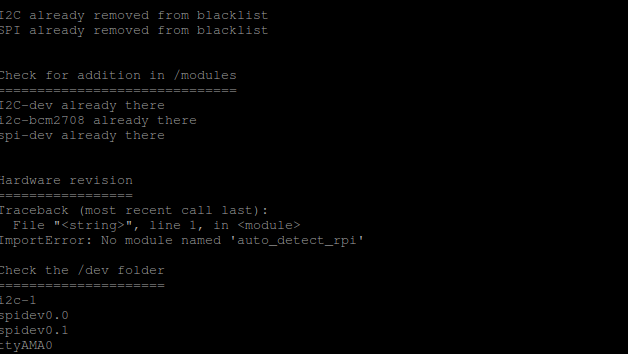 I have several kits and this error only happens on a few.
Thanks for the help,
Guillaume