Greetings!
While risking the warranty on my GoPiGo, (wink!), I found the folder "Logs" on the "Dexter" USB stick supplied with my kit. Of course, I had to snoop it out, and discovered it filled with a whole plethora of interesting things.
I did notice something weird - all the log files are from the first half of 2018 and I never ran the device until after New Years Day 2019.
I see two possible reasons for this:
The system time-and-date on the GoPiGo has no basis in reality.
The log files there are artifacts from some by-gone era.
Which leads me to the Musical Question(s):
If the date-and-time are from Outer Space, how do I determine which witch is which? (what log represents what time period)
Is there some (reasonable) way to have the GoPiGo report a sane date/time?
(Possible enhancement request) Maybe a future GoPiGo board could have a RTC?
See attached screen shot.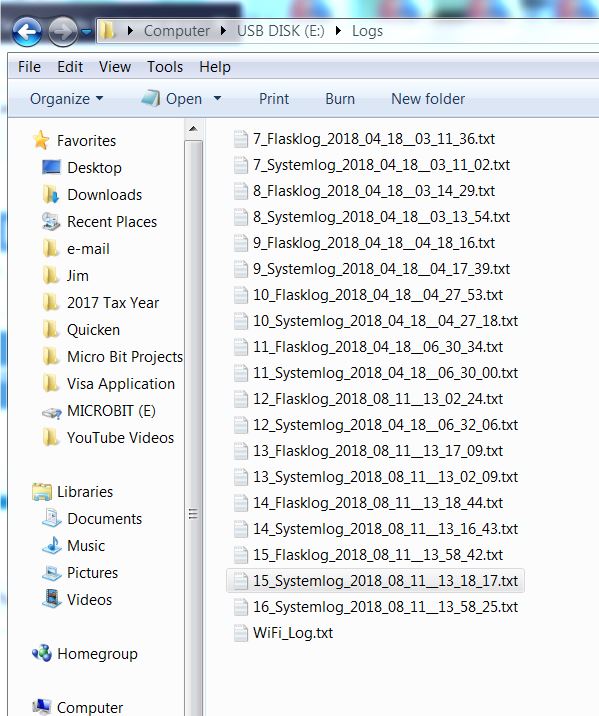 Here are the logs themselves - just remove ".txt"
Logs.zip.txt (269.4 KB)
Jim "JR"
p.s. I am going to try removing the logs and re-launching a fresh instance of DexterOS to see what happens.