Creating a "First Programs For GoPiGo3 Using VSCode" may have exposed an unexpected secret!
The $4 Grove Ultrasonic Ranger appears to have much less reading variance than the $30 Time Of Flight Infrared Distance Sensor.
Variance at 100mm:
US: 0 mm for max error 0%
IR: -5 to +2mm for max error -5%
Variance at 1000mm:
US: -1 to +3mm for max error 0.3%
IR: -66 to +2mm for max error -6.6%
At 100mm: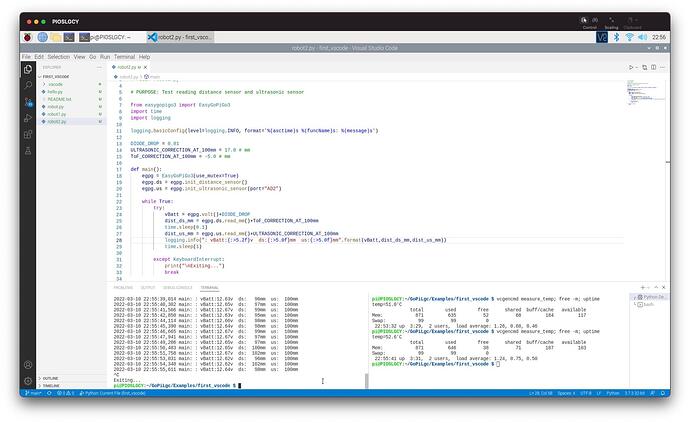 At 1000mm: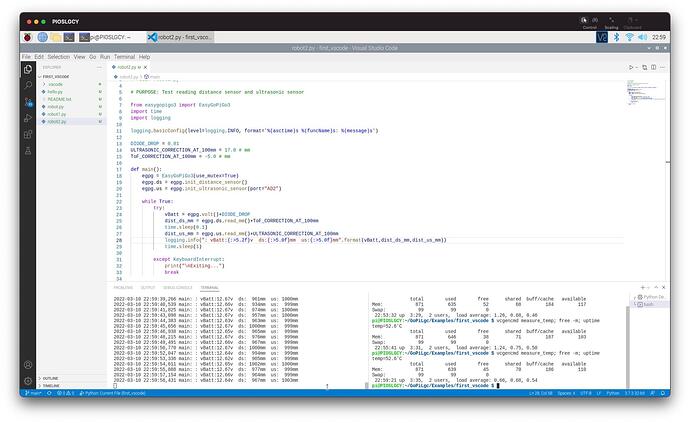 Add this to the fact that the ultrasonic sensor "sees" black stuff from much greater incident angles is a tremendous advantage as an obstacle detection sensor.