One of the "mods" I like for my GoPiGo3 robots is to replace the metal ball castor with a Pololu plastic ball castor. It turned out much easier than I imagined it would be.
Carl uses a Pololu 1" Plastic Ball Castor, and ROSbot has a Pololu 3/4" Plastic Ball Castor.
The secret to mounting the ball on both robots has come from scrounging through our plastics recycle bin to find a plastic jar lid or container for a thin, but stiff, flat area the size of the top of the existing metal ball castor assembly.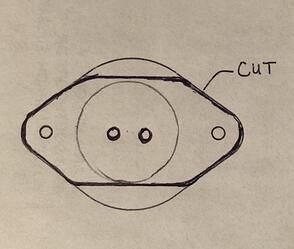 To make the mounting:
I traced around the metal castor onto the plastic,

Marked off the unneeded area on both sides of the new plastic castor,

Drilled the two GoPiGo3 mounting holes

Drilled the two castor mounting holes

Cut the shape out using an electric hacksaw

Smoothed the edges and corners with a coarse file,

mounted the castor to the plate
and put the two spacers that came with the castor on the opposite side of the mounting plate

assembled the castor with the plastic roller bearings

mounted the assembly to the GoPiGo3 using the original screws and washers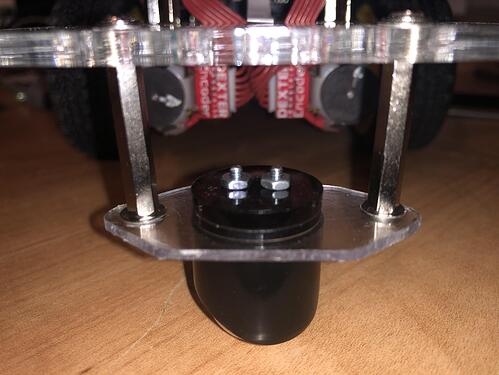 The plastic ball is quieter, lighter, and leaves no marks on the floor.