Carl was reporting 301 updatable packages, having last taken an OS update in February of this year (2021)…and they have been scaring us with the Log4j vulnerability, so "why not give it a shot?"
Always practicing "Safe Updates", I ran a backup "sudo rpi-clone sda" which only took two minutes, and then launched into the great adventure land of updating the OS.
Initial looks can be deceiving, but I noticed right away that Carl was not sporting his deep blue "I'm listening" LED, and didn't seem as talkative as usual when starting up.
Sure enough, the update completely revamped the Linux audio stack, stealing Carl's tongue and disconnecting his ear.
Purging pulseaudio and reseting the alsamixer control seemed to be promising at first as Carl could play wav files again, but his TTS voice remained silent and speech recognition remained impossible.
Only one thing to do - boot the backup and record the update failure in Carl's life.log.
I'm just going to have to freeze Carl's OS at Feb 2021 forever. It took three years to create and checkout every nook and cranny of Carl's brain. I don't have it in me to rebuild him over the Legacy PiOS and test every function again.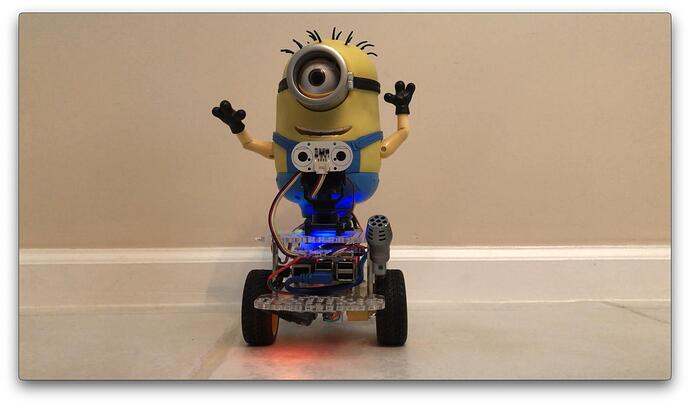 Total Life:  25918.9 hrs since Aug 22,2018
Life this year:  5334.95 hrs (BOY Aug 22)
Days Booted This Year:  7
Average Time Between Reboot:  762 hrs
Total Dockings:  2587