Months ago I started some experiments using the moisture sensor.
Then I had to stop for many reasons and then I did try to restart some tests.
I noticed some problems reading the moisture sensor and I wonder if what I'm reporting is a common knowledge about that sensor.
Basically the copper on one side of the sensor disappeared.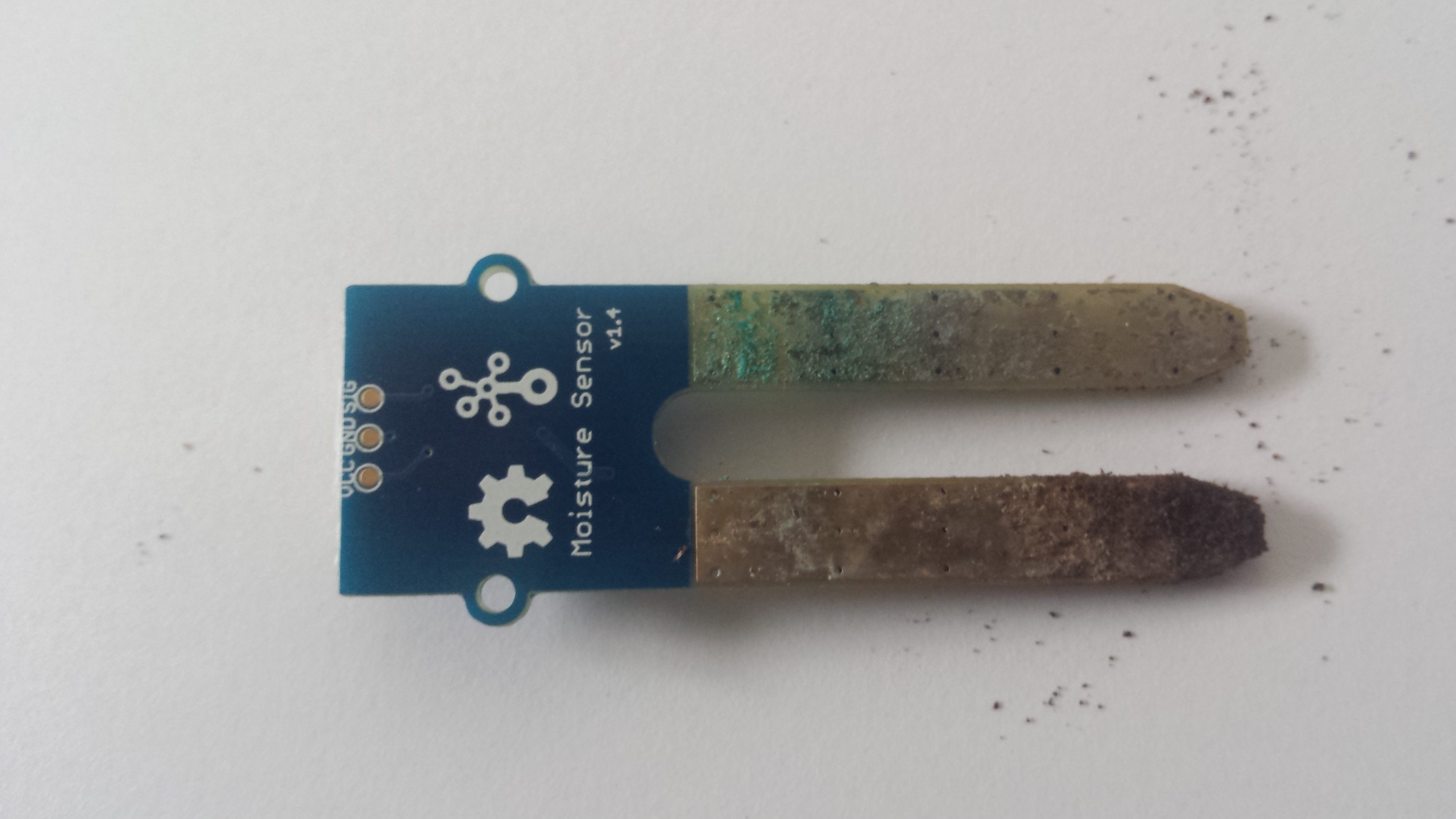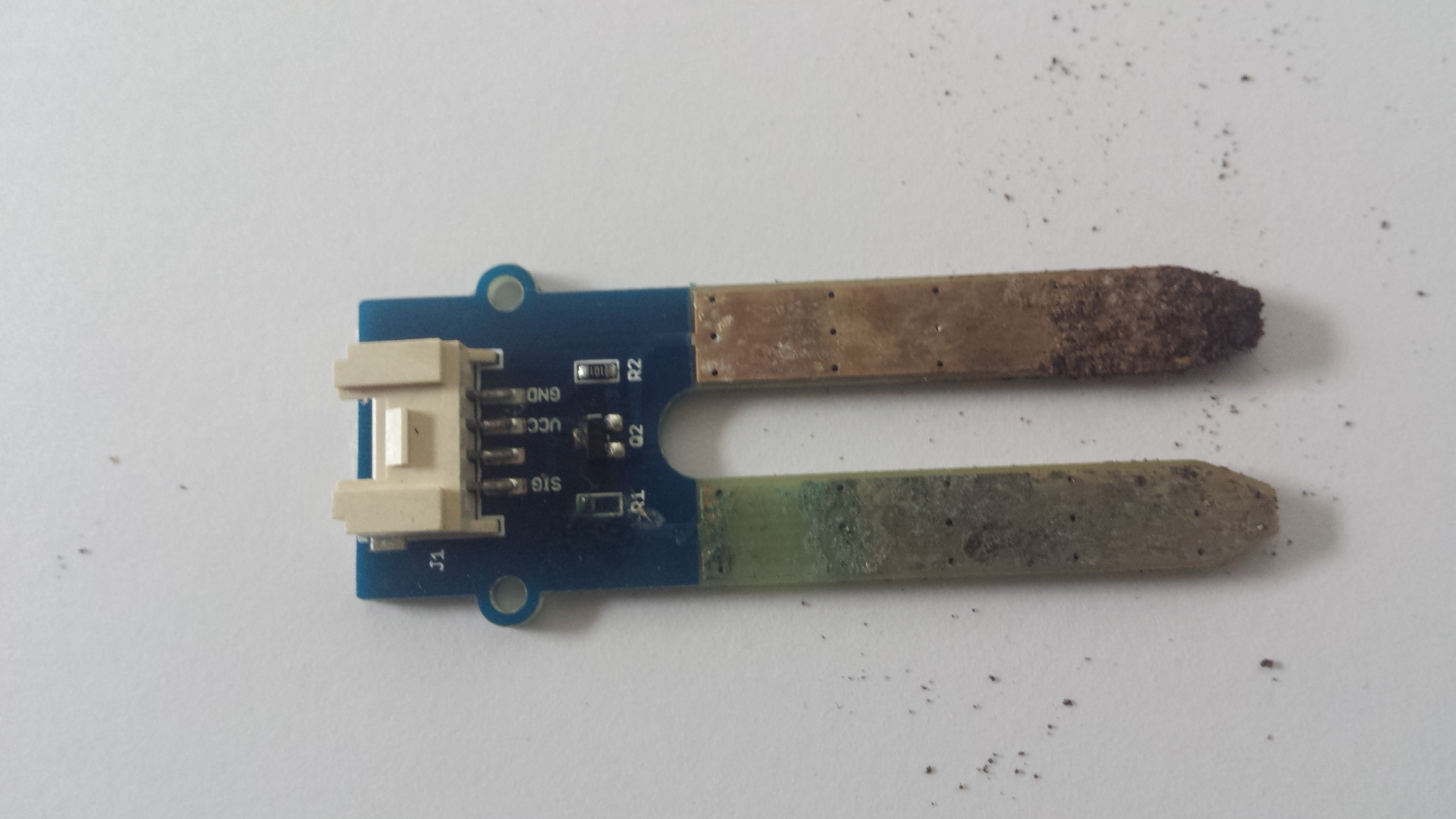 I did assume who designed the sensor knew that a moisture sensor MUST never use a direct current exactly to avoid the corrosion of one side.
Apparently is not the case.
Steve