Hello,
I've tried to use the sound sensor on a GrovePi+ but I fear it is faulty, as you can see by those readings over 24 hours: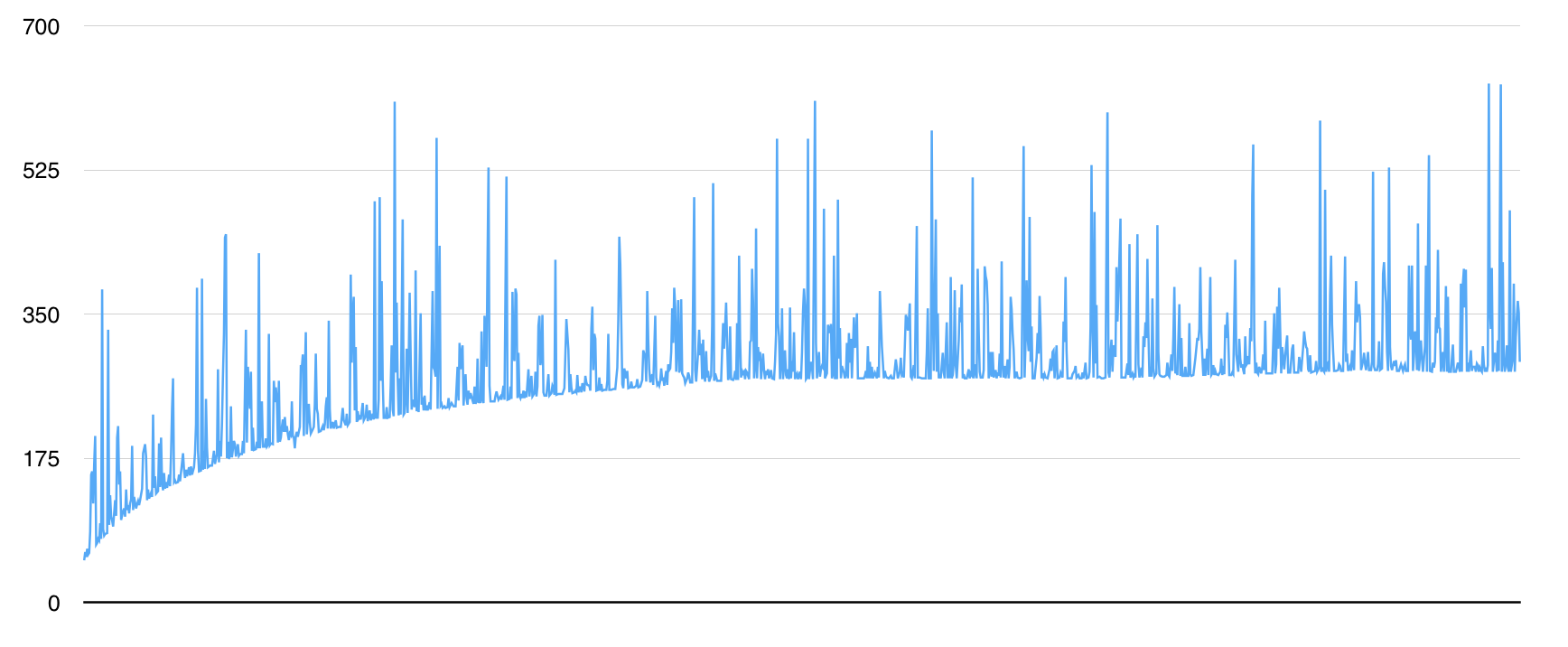 The test protocol was to read every minute from the sound sensor and log the value (actually an average over 8 values) and draw the graph. The graph represents 24 hours, starting at 9:00 AM.
As you can see, there is probably an issue with the sensor. What can I do to fix the issue?
The source code is available here, for inspection:
logger.py (537 Bytes)
Thanks!
Ben