I have long been preaching to the walls about how much processor do you really need on a GoPiGo3. While the Pi3B gives the best play time vs processing power for most users, the upgrade to Pi3B+ of the current GoPiGo3 stock configuration added 5GHz WiFi with a slight bump in processing power, without severely impacting the playtime due to the increase in battery capacity of the stock Li-Ion pack.
The GoPiGo3 - Raspberry Pi stack supports a limited height heatsink so even with the Pi3B or Pi3B+ the processing power is actually not the major limiting factor - heat is. While it is possible to use all four processor cores for about a minute or two, only two cores can be steadily taxed fully to remain under the 70degC processor self-protection throttling temperature limit.
Of course as soon as someone mentions OpenCV or TensorFlow(Lite) on the GoPiGo3, I start wondering how a "SuperCharged Raspberry Pi4 GoPiGo3" (with 2 to 4GB memory), could be built to allow the processing advantage of the Pi4.
While reading that a Pi400 (which does not have a fan) could be overclocked to 2GHz for over 30 minutes without nearing the throttling limit, I had to find out what is different that my lowly Pi3B+ cannot even sustain "pedal to the metal" more than two minutes.
Turns out the Pi400 has a honkin' heatsink to allow unaspirated excellence!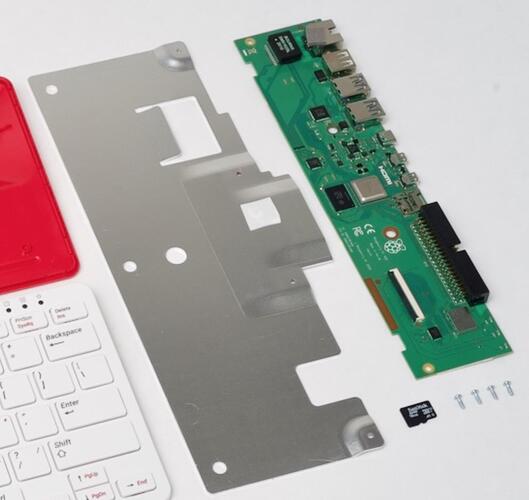 There are lots of folk printing 3D cases for their Pi computers, but the real genius in my eyes will be a GoPiGo3 compatible "heatsink wings" for the new 2GHz Pi4.
Might even make real-time vision processing possible for the GoPiGo3!
That'll be true "Autonomous Driving"