I recently re-discovered a toy I bought for the girls awhile back.
If you remember the 60's, you will remember that there was a toy called a "Whee-lo" which was a wheel with a magnetic axel that ran back-and-forth on a pair of metal rails.
Viz.:
This is something similar, but the wheel runs on a closed circular guide and has a multi-color LED inside it for interesting visual effects.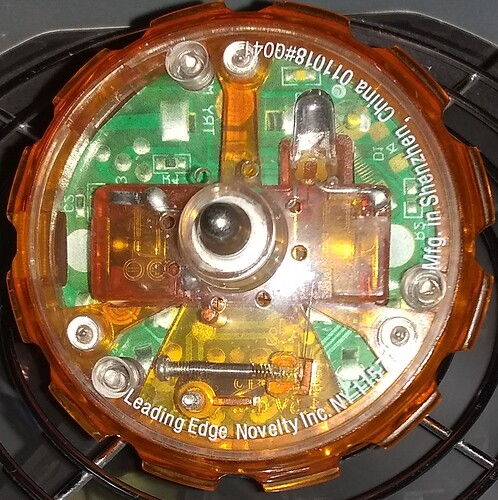 What does this have to do with the KISS rule, (otherwise known as don't over-engineer what you don't have to).
Part of the toy's action is that a certain, pre-defined angular acceleration is supposed to start the LED showing its colors, but only while spinning.
How to do it?  A small accelerometer connected to a tiny processor?
Nope!
If you look at the bottom of the picture, you will see a small spring with a bolt stuck in one end.  Near the bolt-head is the threaded shaft of another small bolt.
The spinning wheel causes the weight of the tiny bolt to flex the spring outward, eventually making contact with the other metal shaft and completing the LED's power circuit.
Simple, and it works!