Ref:  @cyclicalobsessive's excellent comments at:
How quickly can you read the GPG battery voltage and get valid results?:
Today I found a (relatively) inexpensive USB-C cable that I could use for an auxiliary power source for Charlie, (and taking a page out of @cyclicalobsessive's play-book), I wired up a buck converter from the battery terminals to the USB-C connector to provide an additional 5v power source.
Hopefully this will prevent power drooping during intermittent heavier than normal loads.
Viz.:
Charlie's new buck converter, attached to the bottom near his rear caster.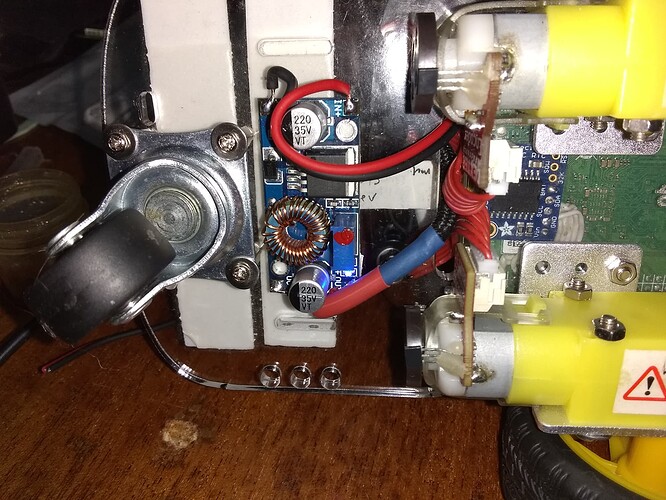 And the USB-C connector coming out to mate with the Raspberry Pi's power connector.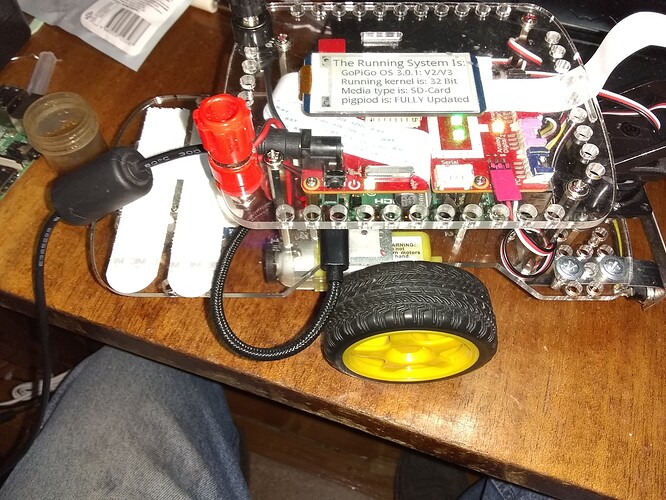 I still have to "balance" the load between the GoPiGo-3 board and the buck converter, but that's not difficult.