Hi,
i already have been working a lot about trainable artificial neural nets on NXTs and Arduinos (single- and multilayer nets, e.g., Feed-Forward Nets, Backpropagation nets, and recurrent BP nets (Jordan net, Elman net) ).
Indeed I have implemented the world-wide first full-autonomous neural nets running on an NXT (FF net) and an an Arduino Due (BP + Jordan net), both for interactive training and for processing.
http://www.mindstormsforum.de/viewtopic.php?f=70&t=5601
Eventually the architectures of all the mentioned nets are very well-defined, e.g.: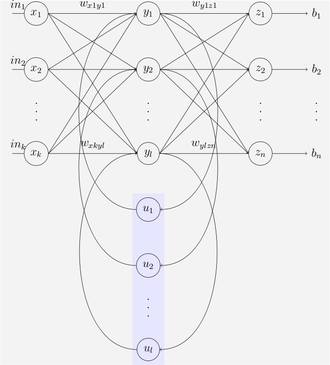 But now I am curious about the architecture of the artificial C. elegans net, by a sketch, i.e. a graphic illustration -
however, I can't find anything about that.
Could you help me further with that problem?