Hi,
I bought the BrickPi a while back. It's the one with a "on-switch".
So far i followed the manual. Downloaded the Raspbian for Robots, installed it on the Pi 3,
also installed apg-get update and xrdp, to have a remote desktop.
so far so good… did setup fixed ip adresses and can connect without any hassles.
after that i did the dexterSoftware Update, it updated the firmware and all softwares.
so… first try…
clicked on "Scratch for Robots". it opens a Scratch Controller, and that was it… no scratch windows gets opened and i cant start coding.
screenshot: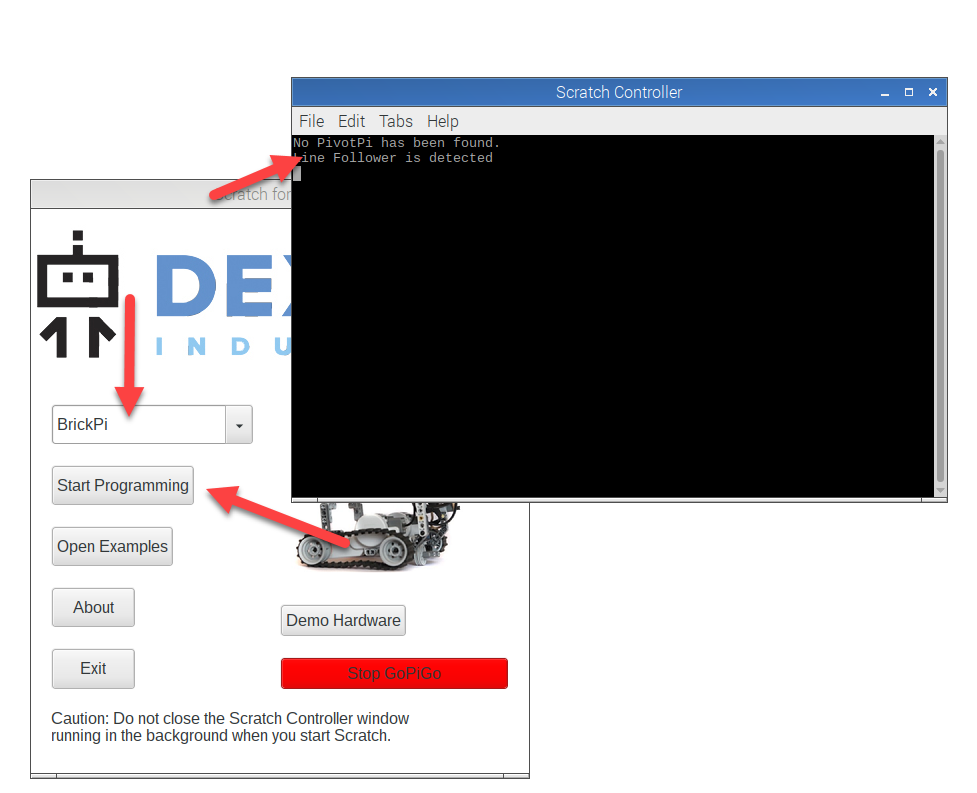 does somebody know how to fix this issue?
the troubleshooter shows all fine so far.
BrickPi3 Troubleshooting Script log

Checking for hardware, and checking hardware and firmware version.
==================================================================
Manufacturer    :  Dexter Industries
Board           :  BrickPi3
Serial Number   :  AC4B95AB515035524E4A2020FF07192A
Hardware version:  3.2.1
Firmware version:  1.4.6
Battery voltage :  8.735
9v voltage      :  9.372
5v voltage      :  4.988
3.3v voltage    :  3.35