While cleaning up a bit, I decided to show off some new toys.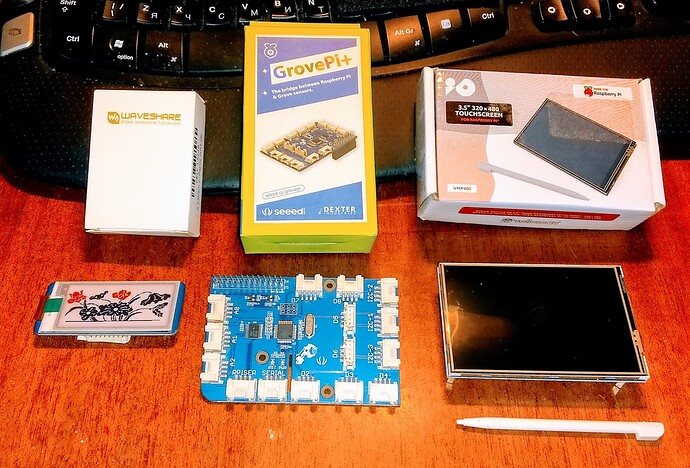 From left to right, there is a Waveshare 2.13" e-ink hat, a GrovePi+, and a Velleman 3.5" resistive touch screen.
One of the things I have wanted to do with Charlie is to add some kind of display and/or input device so that Charlie could report status and/or accept input while running headless.
The Vellemann resistive touch screen was one of my first attempts to do this.   Unfortunately, the results were less than spectacular.
Since then, I have recently bought a Waveshare e-ink panel that I want to try.
The GrovePi+ is simple curiosity.
I have been wondering about the Grove pi, since we seem to get a bunch of questions about it periodically.
So!  I bought one.  I'm not sure what I am going to do with it yet, but it will be interesting!
We'll see.