I recently got my BrickPi about a week ago and I am having troubles with connecting the RPI to the internet.
I am connecting the RPI to my laptop via ethernet cable and into VNCViewer, and connected the wifi dongle to the RPI (obtained from the starter package), but I cannot seem to get the internet to work for the RPI so I can clone the github python examples.
When I check and scan for networks, it cannot look for the wireless networks.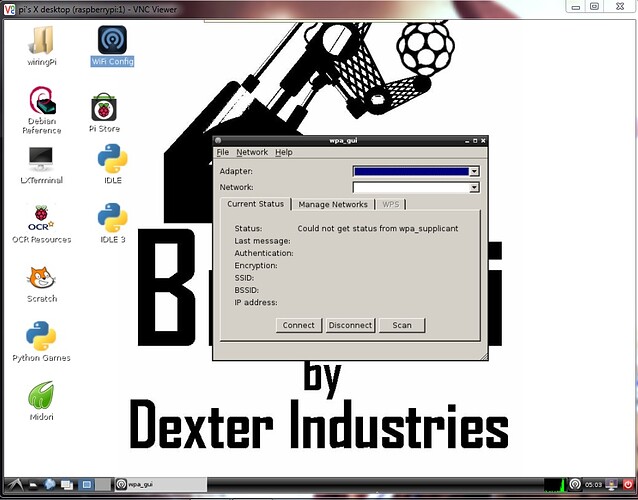 I also typed in /etc/network/interfaces into the terminal and didn't know what to put in for the ip addresses too.
Here is the /etc/network/interfaces :

Here is the ifconfig :

Please help and thanks.