Greetings!
Angst meter: Pegged.
Issue:
When trying to navigate and use JupyterLab, certain reference materials are resources that cannot be reached while within the Dexter O/S.
Example #1.
The JupyterLab Reference Documentation.
Viz.: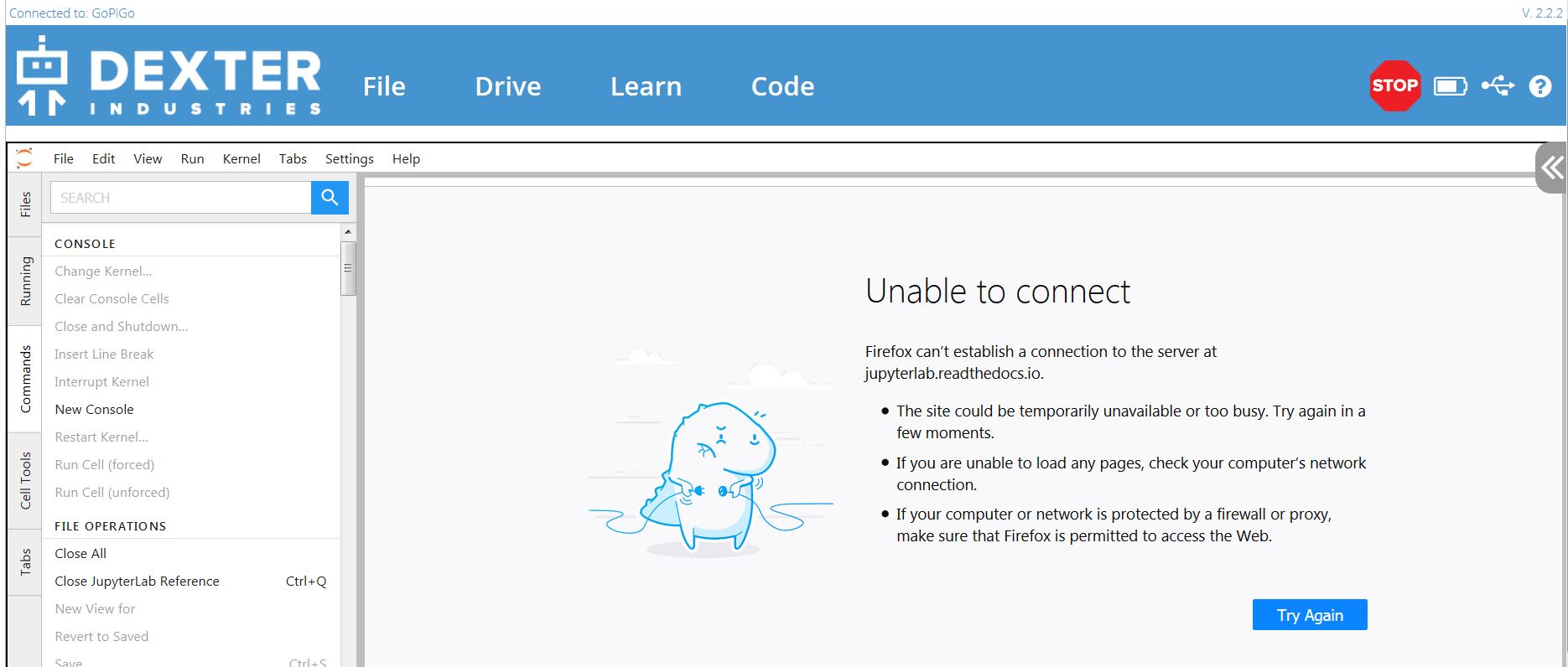 Note that the document cannot be reached. In the case of a ".io" domain, I don't know if this is supposed to be an external reference, or an internal reference that doesn't exist or is in the wrong place.
From the "GoPiGo Central Control" page, trying to read something else about learning python lead to a new browser window that launched the same thing.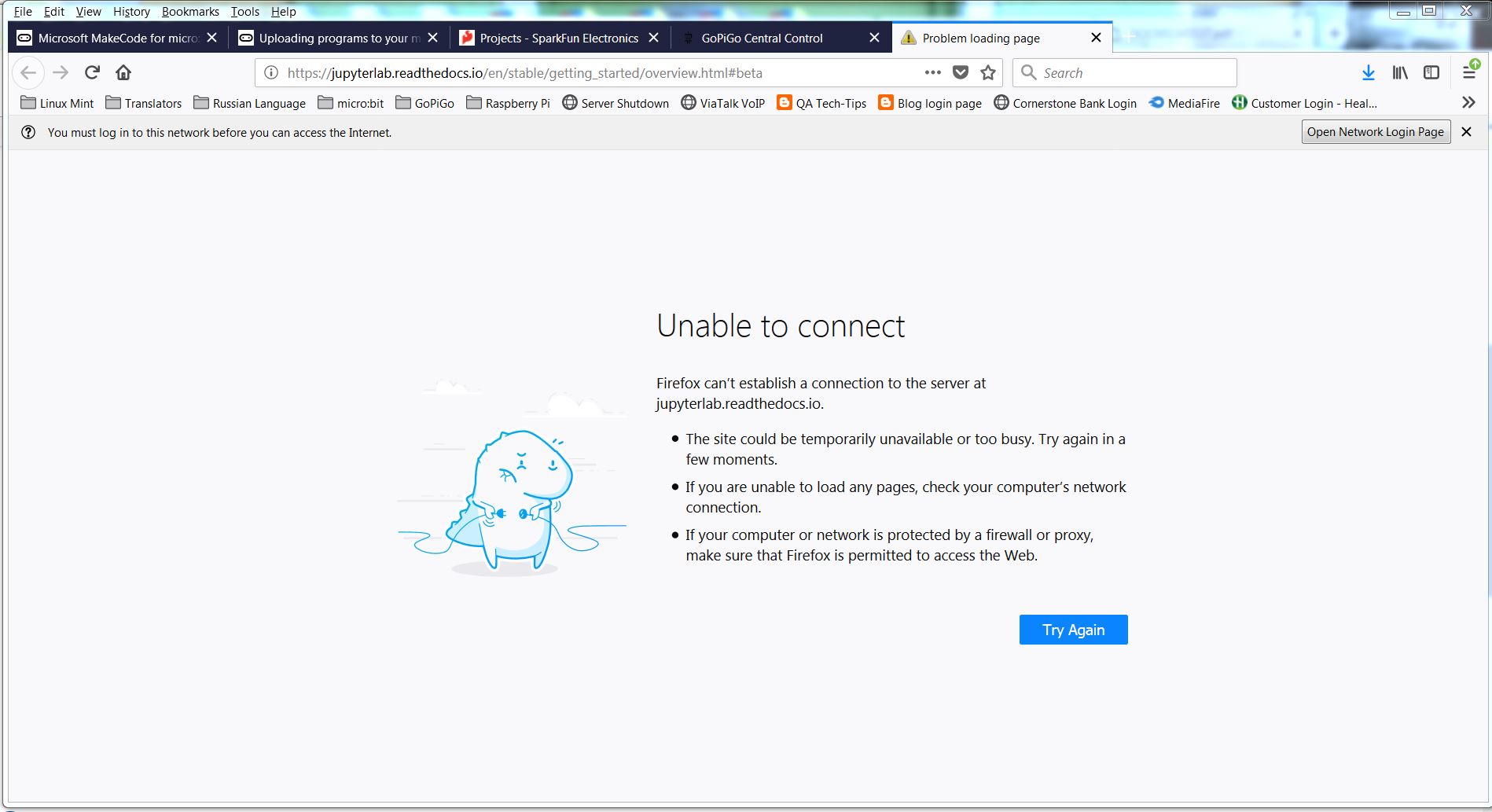 There are a few others like this when trying to use JupyterLab that I will add here when I find them. Unfortunately, I don't often go to the Python coding pages because they are so difficult to use.
Jim "JR"